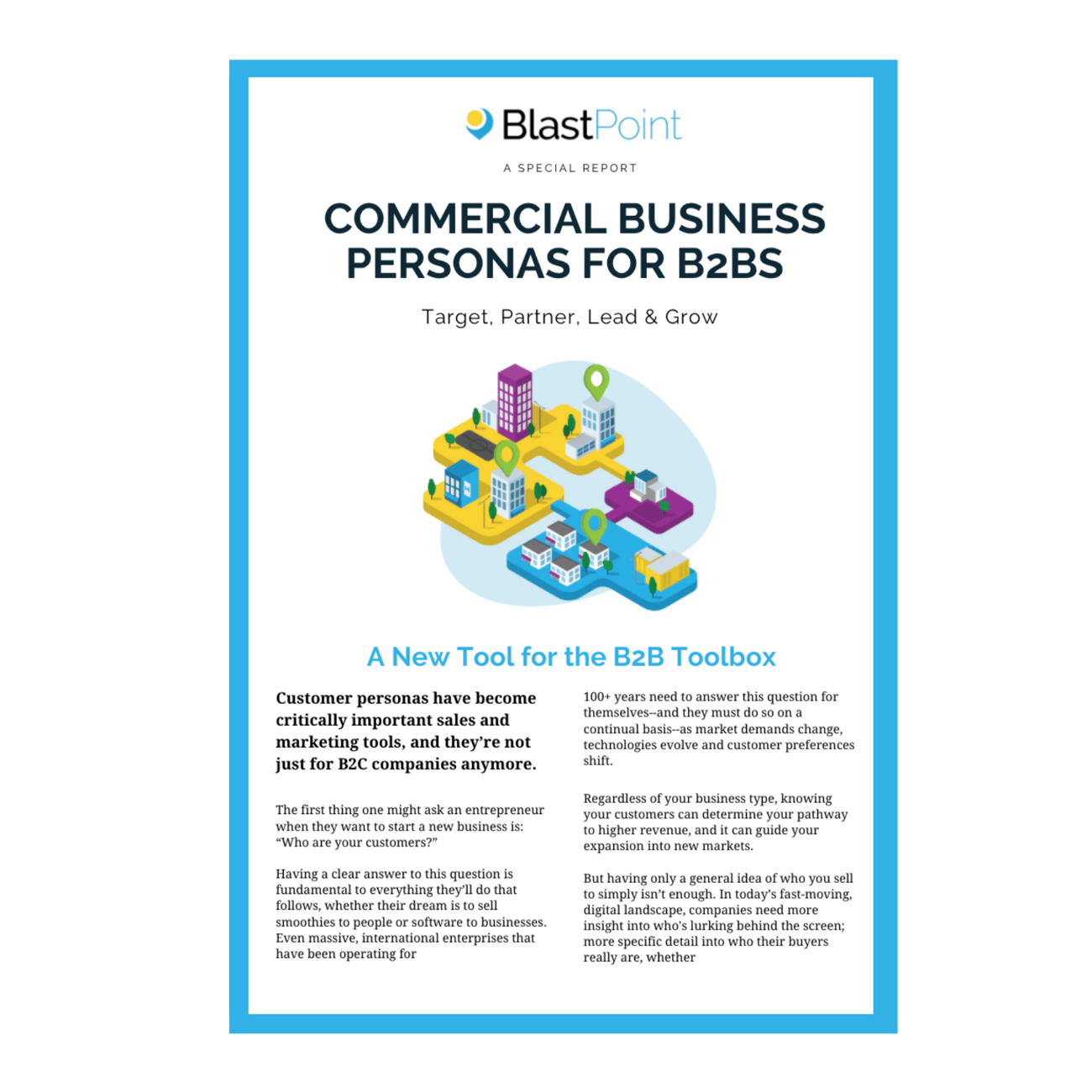 Download your free copy of BlastPoint's report.
What is a commercial business persona? How can personas transform B2B business strategy?
We've got answers for you! Learn about how commercial personas can help your business identify and engage new customers & partners, expand into a new vertical, meet the needs of business customers during an economic crisis, and more.