Download your free copy!
Progress (and some setbacks) in electric vehicle adoption and infrastructure throughout 2020 set the stage for what has truly been a groundbreaking year so far for transportation electrification. Our Updated 2021 EV Outlook brings together our findings from multiple sources of relevant data so that our partners can identify opportunities for participating in the EV reolution.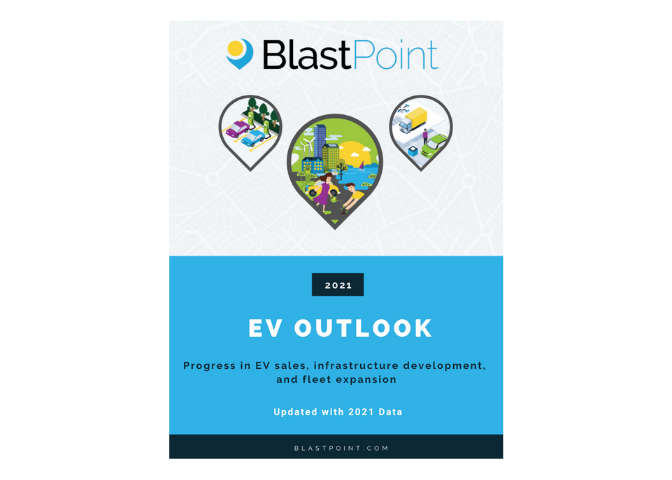 With recent data from Q1 and Q2 2021, the outlook includes:
The most affordable EVs on the market in 2021

Breakthroughs in electric fleet vehicles

Opportunities and challenges presented by federal fleet electrification

An updated number of chargers available for public use across the U.S.

Emerging commercial charging opportunities

The potential impact of electric pickup trucks
...and more.
The Updated 2021 EV Outlook is a resource for all organizations interested in vehicle electrification, including players in the supply chain, utility providers, real estate developers, retail operators, enterprises and others.